JAUNTIN' APP
JAUNTIN' allows users to turn their insurance on and off instantly with a swipe of a finger.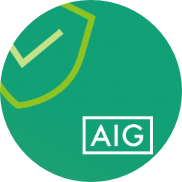 Travel Guard® On Demand
Available in Canada
Outside of Canada?
Click here to provide your contact information and see how JAUNTIN' can work with your insurance product.

Present
JAUNTIN' APP
TRAVEL INSURANCE IS PROVIDED ON AN HOURLY BASIS – ONLY WHEN NEEDED. GEO-FENCING ALLOWS JAUNTIN' TO SEND USERS REMINDERS TO TURN THEIR INSURANCE ON AND OFF WHEN THEY APPROACH MAJOR AIRPORTS AND BORDER CROSSINGS
Future
ON-DEMAND DRONE INSURANCE

PROJECTED TO BE AN $11 BILLION INDUSTRY BY 2020 - GEO-FENCING ALLOWS JAUNTIN' TO PROVIDE DRONE FLIGHT DATA ON EVERY FLIGHT AND CAN ASSIST INSURANCE COMPANIES WITH ACCIDENT RECONSTRUCTION.

ON-DEMAND DOG WALKER INSURANCE

MOST CITIES REQUIRE DOG WALKERS TO HOLD LIABILITY INSURANCE. INSURANCE IS PROVIDED ON AN INCREMENTAL BASIS. GEO-FENCING ALLOWS JAUNTIN' TO SEND DOG OWNERS UPDATES ON THEIR DOG'S WALK AND WHEN THEY RETURN HOME.

ON-DEMAND SMALL BUSINESS INSURANCE

SMALL BUSINESSES SUCH AS LANDSCAPING OR DELIVERY SERVICES OPERATE PART-TIME, BUT REQUIRE LIABILITY INSURANCE. INSURANCE IS PROVIDED ON AN INCREMENTAL BASIS – ONLY WHEN NEEDED. GEO-FENCING CAN BE CUSTOMIZED TO FIT THE BUSINESS NEEDS.
Infinite Potential
JAUNTIN' HAS THE POTENTIAL TO TRANSFORM ALMOST ANY INSURANCE PRODUCT. CONTACT US TO DISCUSS YOUR PRODUCT OR IF YOU WOULD LIKE TO WORK WITH US ON ONE OF OUR UPCOMING PROJECTS.
ON-DEMAND BIKE SHARE RENTAL INSURANCE
ON-DEMAND SHORT-TERM RENTAL INSURANCE
OUR TEAM
The insurance world is evolving and we want to help you change with it.
Welcome to JAUNTIN' – an insurance technology company specializing in risk optimization and operating on a mobile, 
on-demand platform offering higher margins and lower risk to insurance companies.
JAUNTIN's platform provides an opportunity for insurance companies to jump start their participation in the emerging world of insurtech by white-labeling the platform to fit within your trusted brand.
JAUNTIN' allows insurance companies to collect never before available location data on their customers, which can be optimized to provide competitive pricing, as well as better risk data.
JAUNTIN' will have access to aggregate data collected from all of the partners (and their policyholders) which can be shared within the industry to improve pricing.
JAUNTIN' allows users to turn their insurance on and off with a swipe of the finger on their mobile device screen.
JAUNTIN' allows users to be completely paperless. All the information they need on their policy is stored in the smartphone.
JAUNTIN' will eliminate the lengthy and antiquated insurance purchase path. Policy information, contact information and activation of policy are all easily accessible via mobile device, reducing friction and increasing ease.
JAUNTIN' is transforming the way poliyholders purchase insurance – meaning they are actually purchasing insurance. JAUNTIN is the way to target this previously unattainable market and retain them as customers for years to come.
Rain T.

Co-Founder

Ian C.

Co-Founder

Maya S.

Co-Founder

Andrew L.

Co-Founder

John L.

Senior Developer

Niki L.

Junior Developer
Contact Us
IF YOU ARE OUTSIDE OF CANADA, PROVIDE YOUR CONTACT INFORMATION TO GET YOUR FREE DEMO.
Download now in Canada.
No, JAUNTIN' is a mobile on-demand platform which can partner with your insurance company to transform your insurance product into a white-labelled, on-demand insurance product.
You should contact your insurance provider using the contact information in your app. If you have any questions relating to the JAUNTIN' platform, please connect with us @jauntins on Twitter or Facebook.
JAUNTIN' can work with almost any type of insurance product which is only needed for an increment of time. We are most experienced in travel insurance; however we also work well with small business insurance such as dog walkers, lawn care, snow removal, delivery services or short-term rentals.
Yes. JAUNTIN' provides a white-labeling service so it can seamlessly blend into your existing branding
Insurance companies are provided with a customized portal which allows for easy access to policy holder information
Travel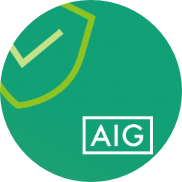 https://www.businesswire.com/news/home/20180326006026/en/AIG-Launches-Canada JAUNTIN' is proud to officially announce our partnership with AIG Canada on Travel Guard On Demand.
Travel
Yes, it is really true. We are live! Check us out here! We are proud to announce that you can now be among the first in Canada to access on-demand travel insurance,…
SUBSCRIBE AND GET the latest news about JAUNTIN'
On Demand 101
Our world is continually evolving into an 'on-demand' society made capable through smartphone technologies and applications. As evidenced through ride sharing applications which can summon a ride in minutes, and bike sharing services, which allow users to pick up and drop of a bike at their convenience – society is trending towards on-demand. With technology, this is all at our fingertips. Just like bikes, cars and food delivery, today's consumer will no longer accept much friction in their interaction with companies – which includes insurance.
Micro-Consumption 101
There are over 600 million micro-consumption transactions happening each year in North America alone from 95 million users (and growing!).  JAUNTIN' works with insurance companies to better tailor insurance products to meet the demand of this quickly growing billion-dollar industry.